A cutting-edge industrial tool
Ligier Group's innovations are the product of the complete reorganisation of our industrial facilities, which we launched over 10 years ago: a huge investment in advanced technologies and materials, the expansion of our production site (+ 30,000 m2), and a robotic production line across our two production sites in Vichy (Allier) and Boufféré (Vendée).
Behind the scenes of the Ligier Group site in Abrest (03)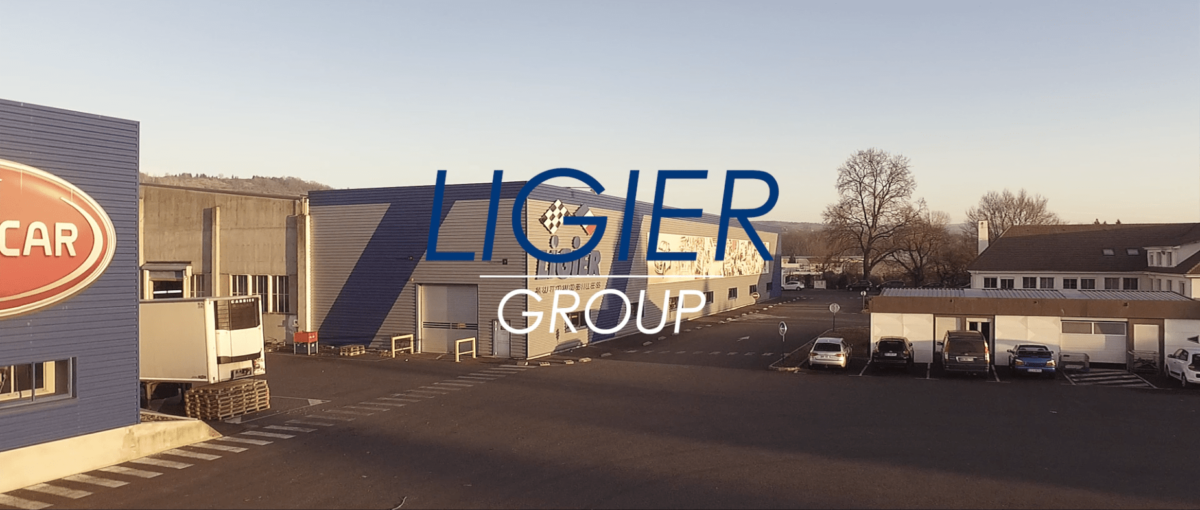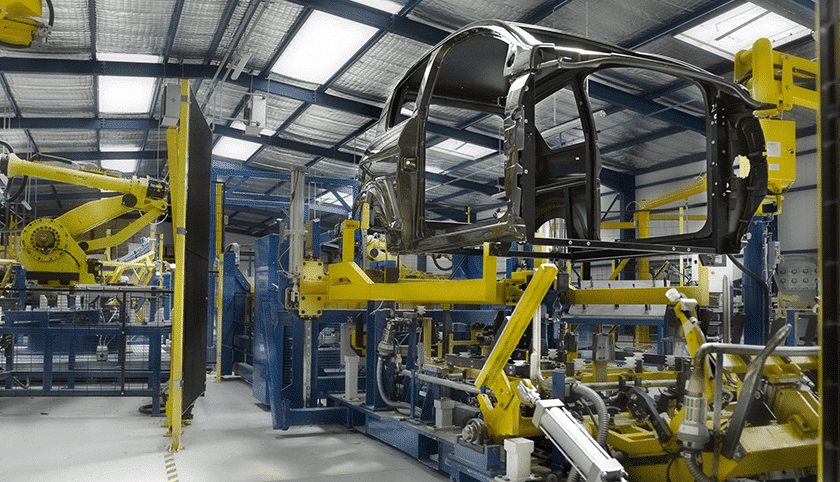 Since then, Ligier Group has grown into :
15 DTP stations
2 design simulators
5 large heat-shaping machines
12 digital finishing commands
5 handling robots
6 welding robots
Cutting-edge industrial equipment that allows more than 400 Ligier Group employees to continuously monitor a manufacturing process with exceptionally high technological added value.
Safety by Ligier* : our priority
*security by Ligier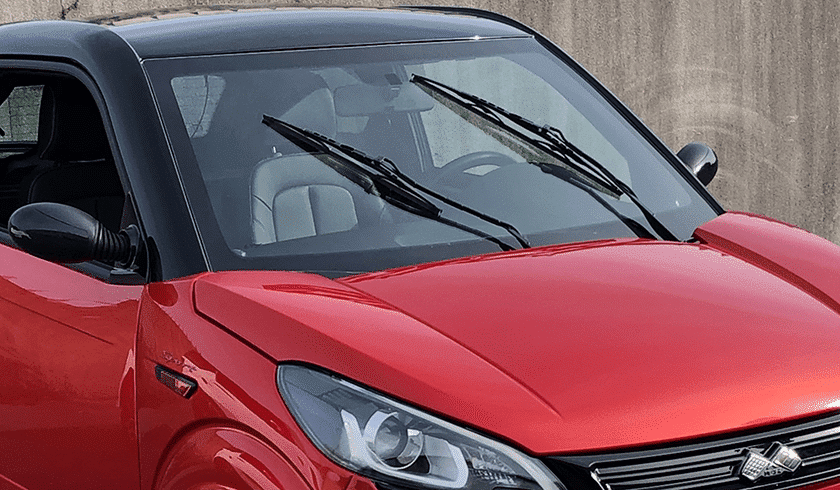 Dual windscreen wiper : unbeatable visibility
2 windscreen wipers are always more efficient than one. This exclusive Ligier feature guarantees the best wiping capacity on the market: 85% of your windscreen, well above regulatory standards.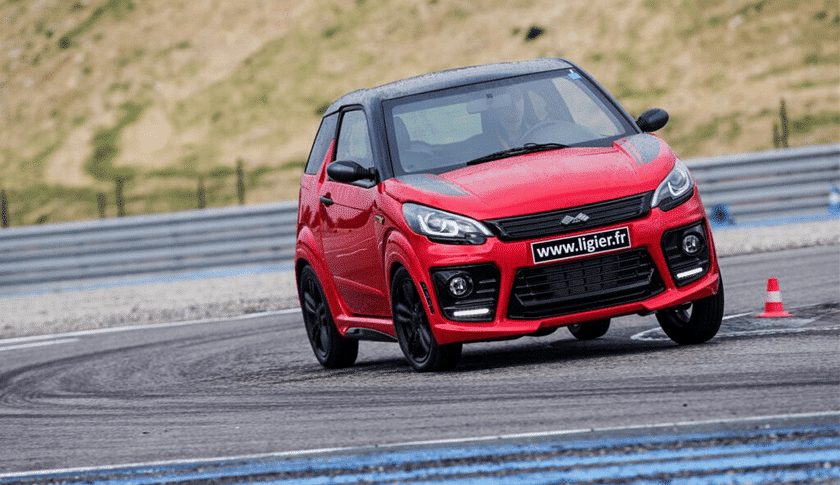 Certified handling
Ligier vehicles have been recognised for their handling and dynamic behaviour, exceeding standards thanks to the company's historic expertise in suspension and steering.
Led driving lights
For optimal visibility during the day, Ligier vehicles' driving lights automatically come on whenever the headlights are not in use. LED technology ensures exceptional illumination and low energy consumption.
Front and rear disc brakes
Ligier and Microcar moped cars are the only light quadricycles to be equipped with front and rear disc brakes for enhanced efficiency and bite.
Door reinforcements
All Ligier and Microcar door frames are equipped with an oversized longitudinal aluminium beam, reinforcing the passenger compartment.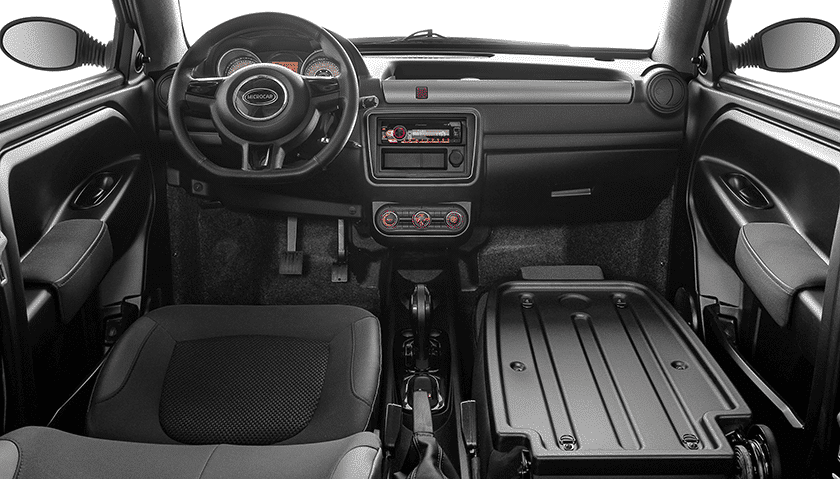 Folding seat
Want to combine chic, modern and practical? Ligier Group has thought of it all, offering you the option of adjusting the passenger seat of your moped car! With our folding seat, you can double your boot space and loading length in seconds, allowing you to bring everything you need with you at all times.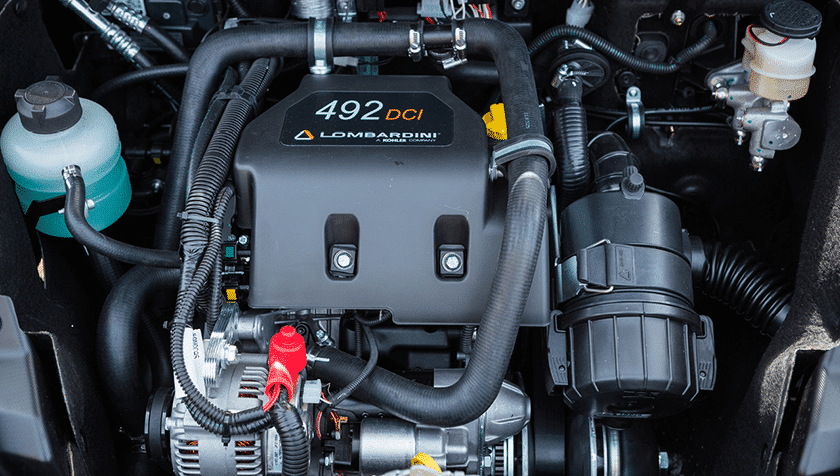 The DCI diesel engine, the benchmark engine
Ligier Group offers a range of next-generation engines: more powerful, more efficient and less polluting than ever. These new engines integrated into our Ligier and Microcar moped cars comply with the most stringent environmental criteria for light quadricycles. More powerful than ever, this new engine offers the best torque on the market and maximum agility, ensuring optimal safety on the road.
Discover the DCI diesel engine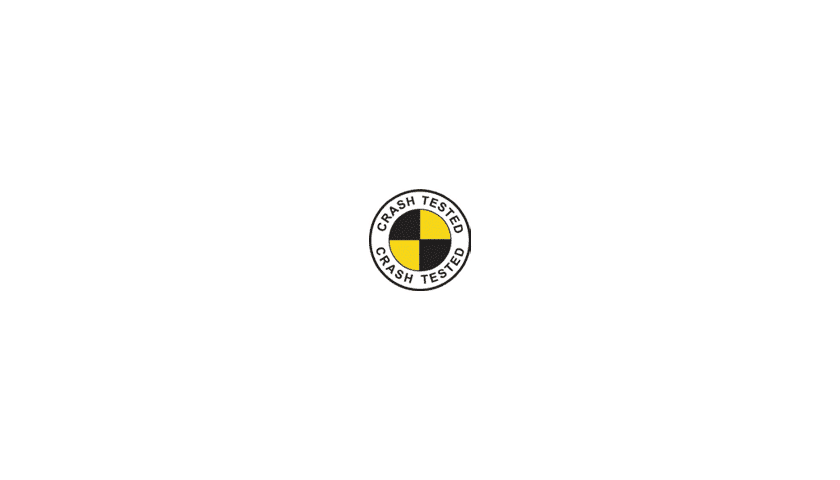 Crash-test on all our models
We put all our models through crash tests with dummies. Throughout the development process, engineers also carry out virtual tests on a computer in order to develop all the essential components to keep users safe on the road. These technical simulations allow our teams to ensure intelligent and complete safety, providing maximum survival space in the event of a crash.
EZ10 : the all-electric driverless shuttle


A pioneer in the field of innovative mobility, Ligier Group has developed, on behalf of the company EasyMile, a 100 % electric driverless shuttle: the EZ10. This shuttle facilitates the transport of people and goods or short-distance logistics commonly known as "last-mile".