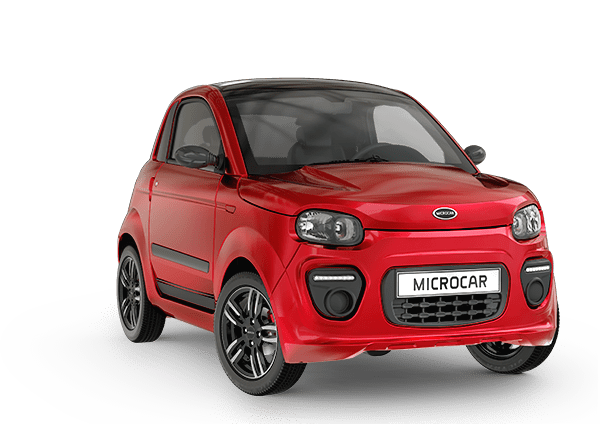 MICROCAR DUÉ
Clever and compact, the Microcar Dué AM licence city car is ideal for urban driving. It slides easily through the traffic and offers the best turning circle in its category, for easy handling wherever you are.
From 109€/month or 8 999€
Choose your DUE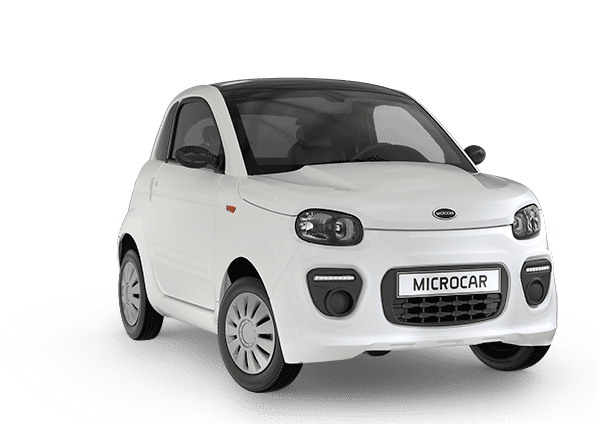 Initial
The urban essential
100 % LED daytime running lights
Structural reinforcement bars in the doors
4 disc brakes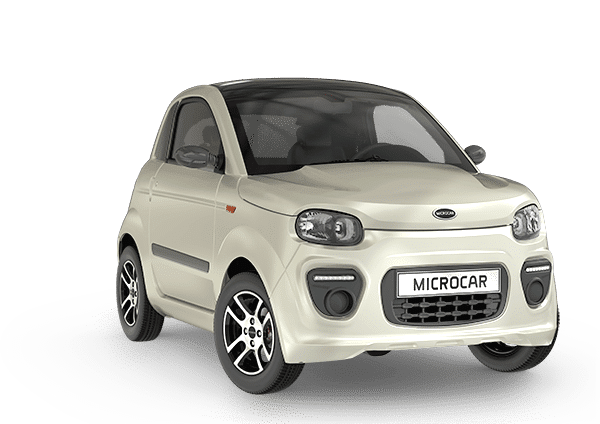 Plus
The smart city car
14" black and silver aluminium alloy wheels
Tailgate pack on boot window
Glove box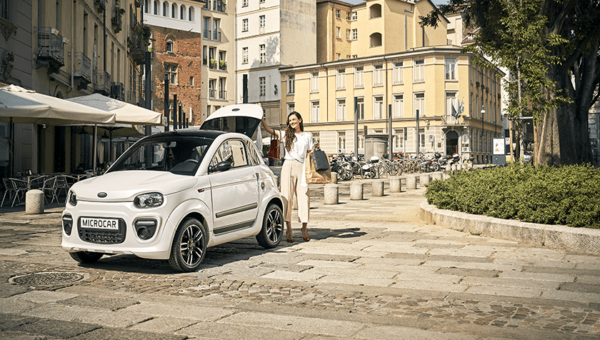 Exterior design
Compact and functional, the Microcar Dué AM licence car asserts its vintage pop style and shows off its curves. Measuring just 2.87 m x 1.5 m, it offers the best turning circle in its category, for easy handling wherever you are.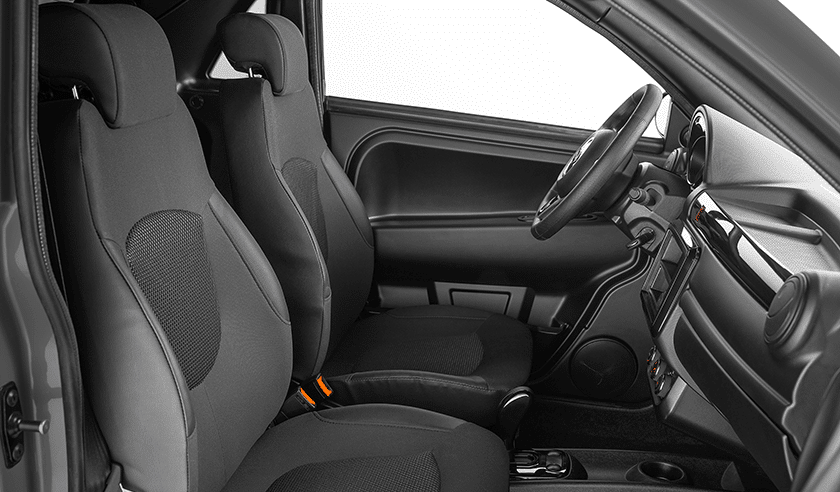 Comfort
The Dué AM licence city car is not only overequipped and comfortable, it is also clever. With its clever storage space, this elegant AM licence car is also highly functional. Its mesh fabric seats are extremely comfortable.
Book a test drive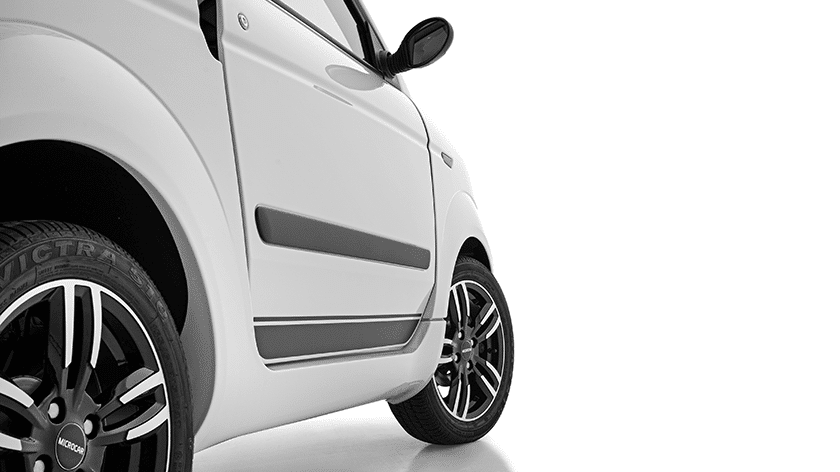 Multimedia equipment
The Microcar Dué features high-quality multimedia equipment to listen to your favourite music! Pioneer touch screen, Bluetooth system, reversing camera and even Carplay and Android Auto kit, choose the HiFi system you prefer on board your AM licence car.
See all equipment
Safety
At Microcar, the safety of our AM licence cars is our number one priority!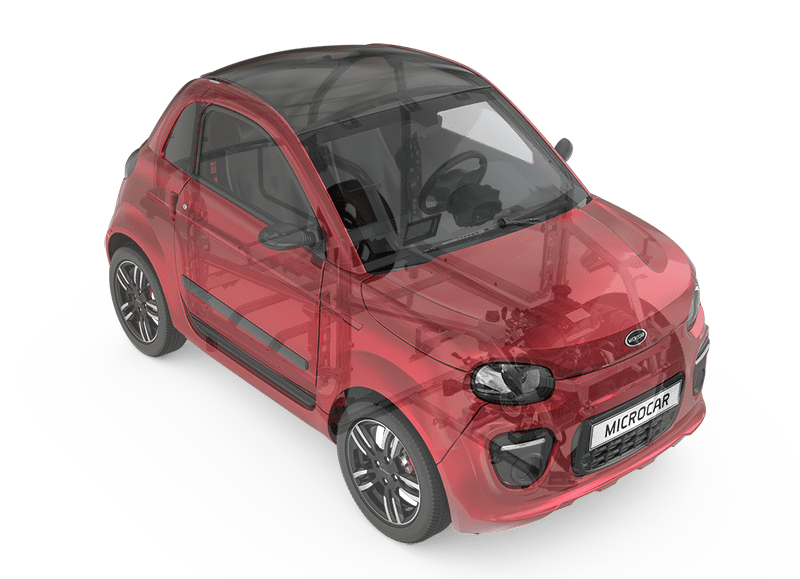 All Microcar door frames are equipped with an oversized longitudinal aluminium beam, reinforcing the passenger compartment.
2
Front and rear disc brakes
Your new microcar is the only light quadricycle equipped with front and rear disc brakes for enhanced efficiency and bite.
3
Certified handling performance
Microcar AM licence vehicles have been recognised for their handling and dynamic responsiveness, exceeding standards thanks to Ligier's historic expertise in suspension and steering.
An exclusive technology that allows more vehicle control. Driving behaviour becomes more dynamic and unwanted jumping due to an uneven road is compensated.
5
Led daytime running lights
For optimal visibility during the day, the daytime running lights automatically come on whenever the headlights are not in use. LED technology ensures exceptional illumination and low energy consumption.
Customise your Dué
Choose your favourite colour for your Microcar Dué
Engine
More powerful, more efficient and less polluting than ever before, the Microcar DCI and Progress engines are your guarantee of high technology and driving comfort.

Our engines are eligible for the French air quality certificate.
DCI engine
more technology
Best engine torque
Engine flexibility
Power 6 kW


Progress engine
Smart and Accessible
Engine torque
Economical
Power 6 kW