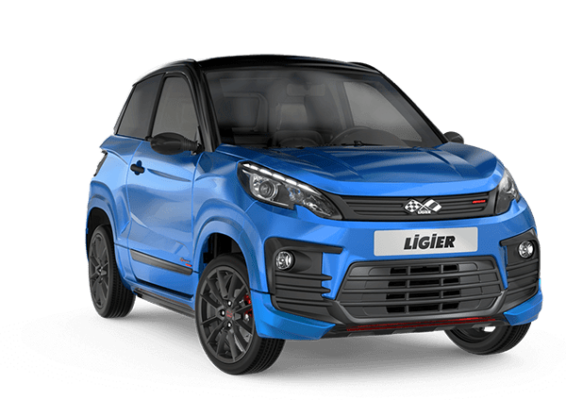 LIGIER JS60
Resolutely chic, the aluminium alloy wheels of the JS60 offer outstanding smooth road handling. Its elegant interior, with haute-couture inspired seats, offers unequalled comfort. Choose a chic finish for your AM licence vehicle!
From 226€/month or 15 699€
Choose your JS60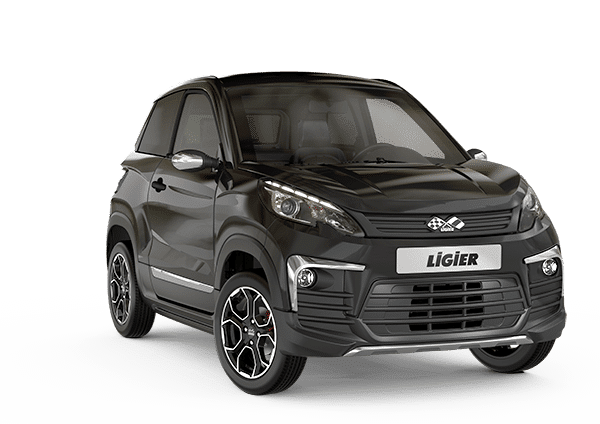 Chic
The SUV Chic
Full LED rear light
15" Black Devil two-town wheels
Unique map pocket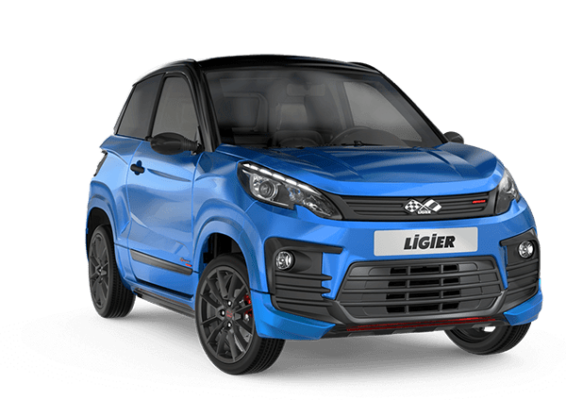 Sport Ultimate
The SUV Sport
SPORT upholstery
EXTREME matte black 16'' wheels
Pioneer 6.0 HIFI pack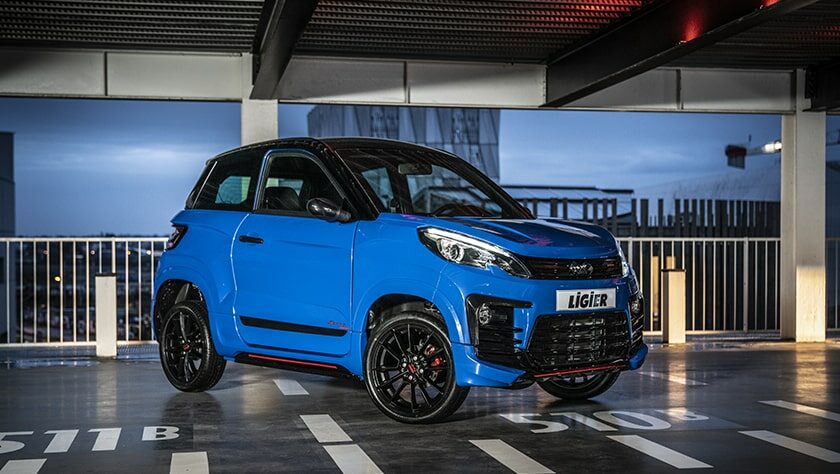 Be the centre of attraction
You want to treat yourself with options and finishes? This AM licence SUV features a stylish finish with equipment selected to suit the taste of even the most demanding drivers. Choose from Pearl White, Intense Black, Asphalte Grey, Blue Reef, Graphite Grey or Toledo Red to reflect your personality.
Book a test drive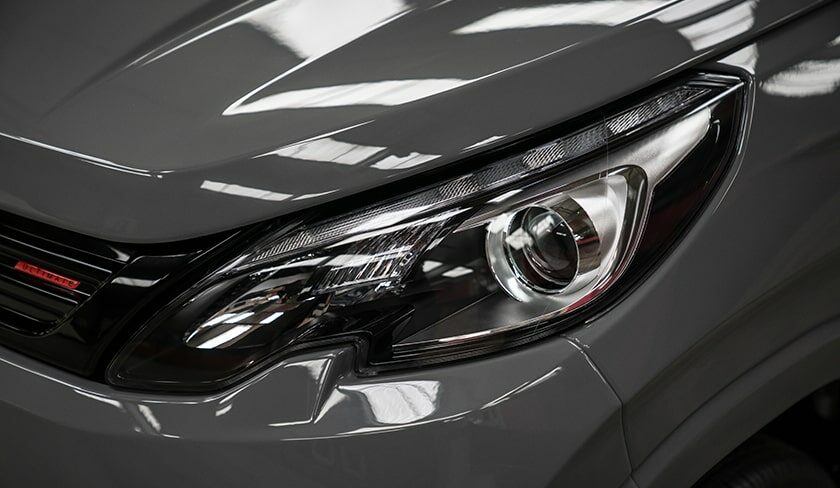 Premium finishes
At last an AM licence SUV with resolutely chic finishes! Its full LED front and rear lights attract attention and its 15″ aluminium alloy BLACK DEVIL Gloss Black and Metal grey sparking wheels add a delicate touch. A gem inspired from the Porsche design with its black contour under glace and its sculpture, the stop light comes on with a light signature.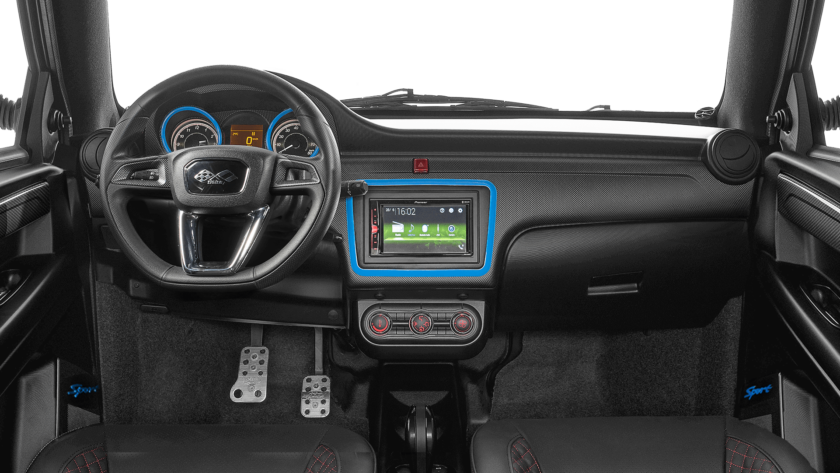 Combine pleasure and style
Since style must not be at the expense of comfort, the JS60 combines haute-couture saddlery and a Graphite Grey interior harmony guaranteeing seating comfort for driver and passenger alike. Designed for city use as well as trips in the country, you will be seduced by its elegant look and spacious interior.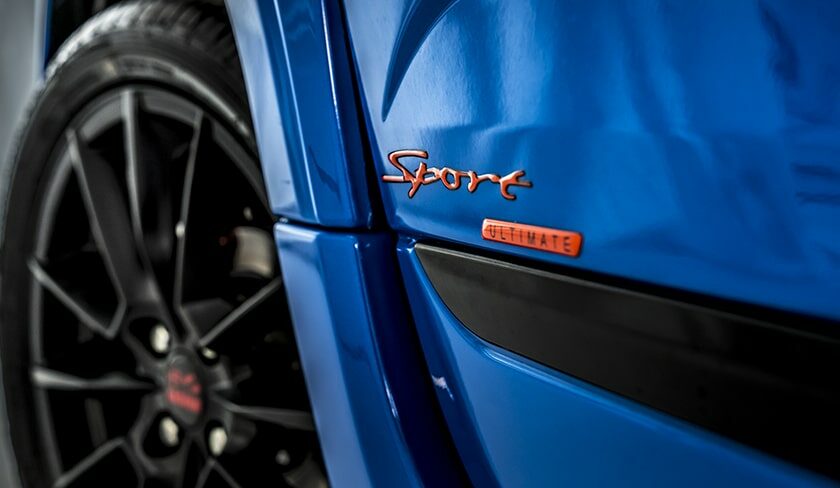 Seduce and be seduced
With its stylish black leather look saddlery, bracelet-like design, perforated leather and white overstitching, the JS60 is definitely a premium model. The refined texture of the seats and steering wheel provides optimum driving comfort. To see and be seen, the daytime running lights automatically come on whenever the headlights are not in use. Whoever you take for a drive out in your unique JS60 will surely be seduced!
See all equipment
Safety
At Ligier, the safety of our AM licence cars is our number one priority!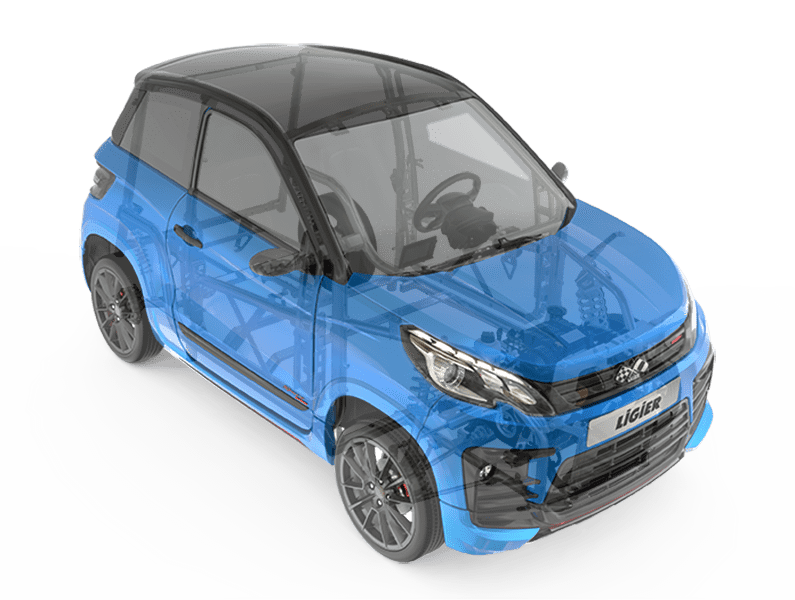 All Ligier door frames are equipped with an oversized longitudinal aluminium beam, reinforcing the passenger compartment.
2
Front and rear disc brakes
Your Ligier is the only light quadricycle equipped with front and rear disc brakes for enhanced efficiency and bite.
3
Certified handling performance
Ligier AM licence vehicles have been recognised for their handling and dynamic responsiveness, exceeding standards thanks to Ligier's historic expertise in suspension and steering.
An exclusive Ligier technology that allows more vehicle control. Driving behaviour becomes more dynamic and unwanted jumping due to an uneven road is compensated.
Two windscreen wipers are always more efficient than one. This exclusive Ligier feature guarantees the best wiping capacity on the market: 85 % of your windscreen, well above regulatory standards!
6
Led daytime running lights
For optimal visibility during the day, the daytime running lights automatically come on whenever the headlights are not in use. LED technology ensures exceptional illumination and low energy consumption.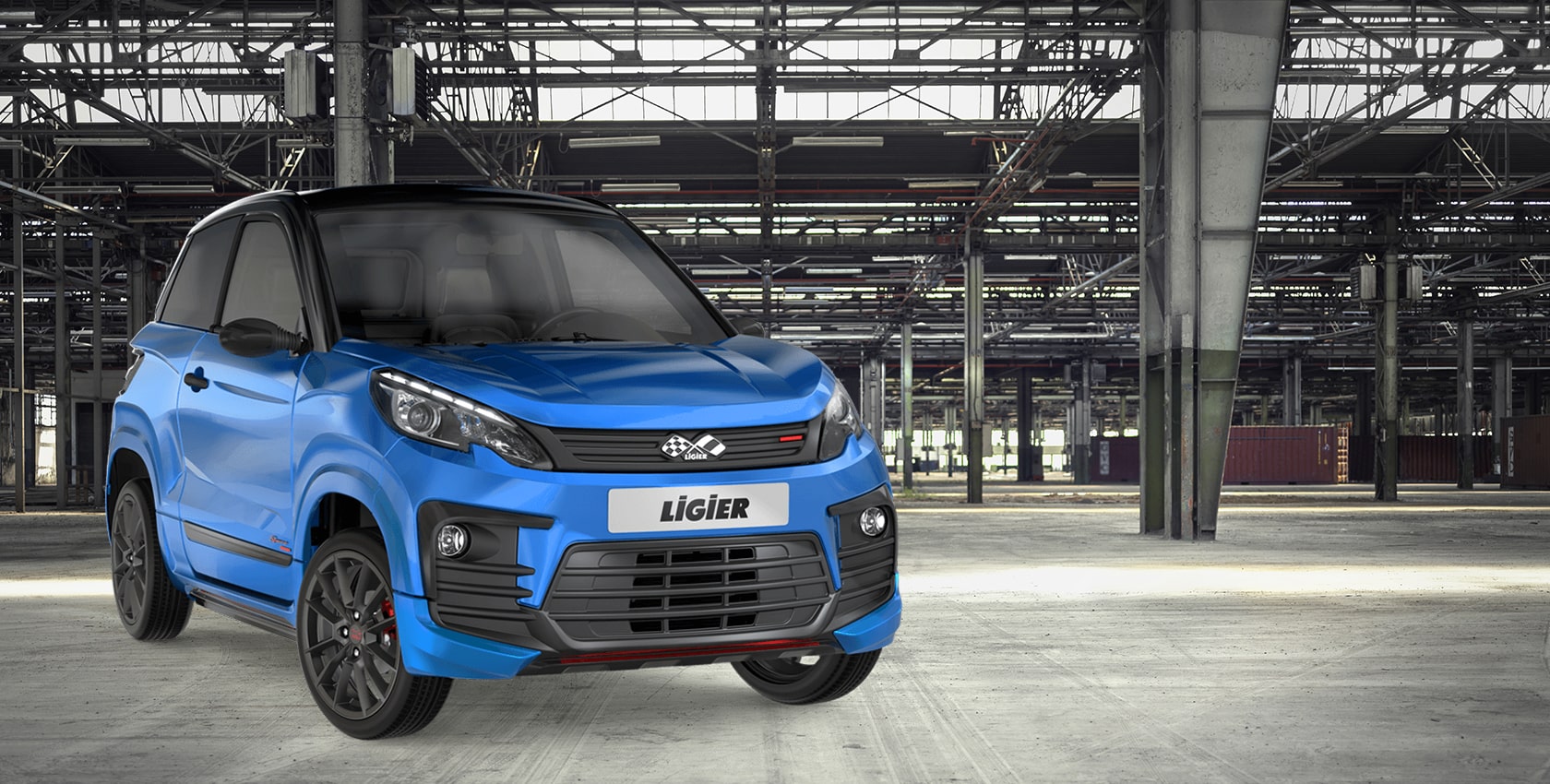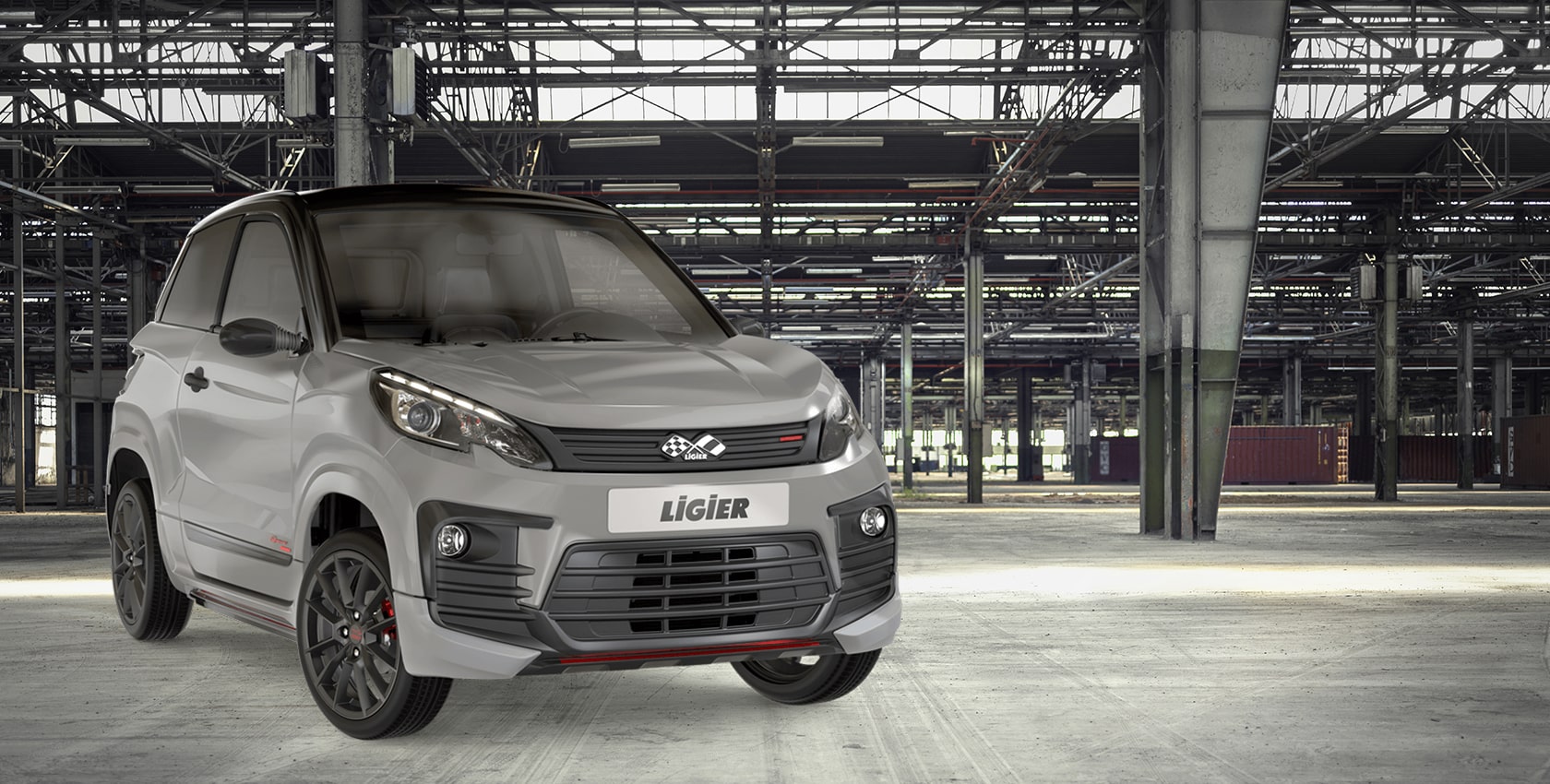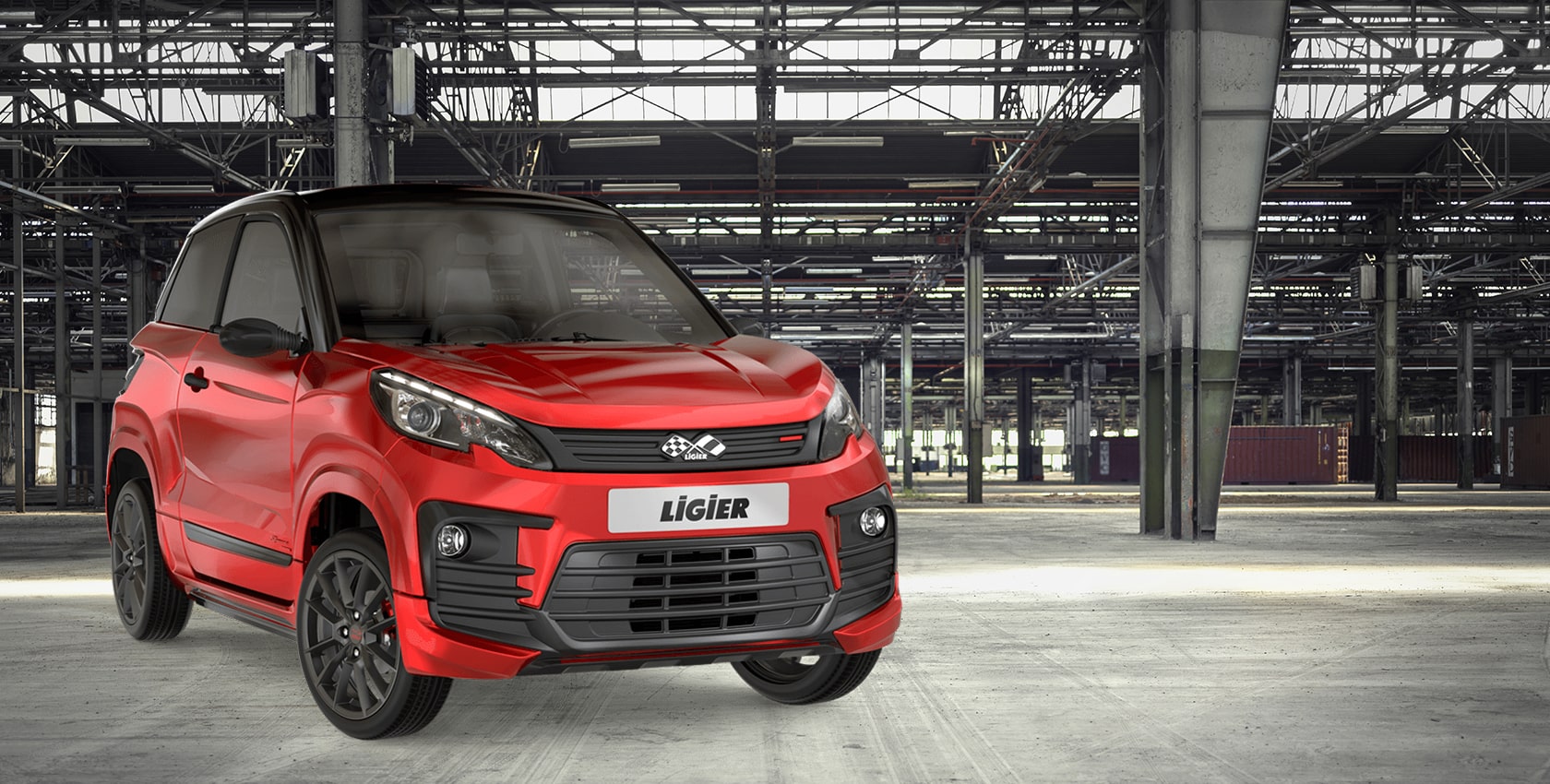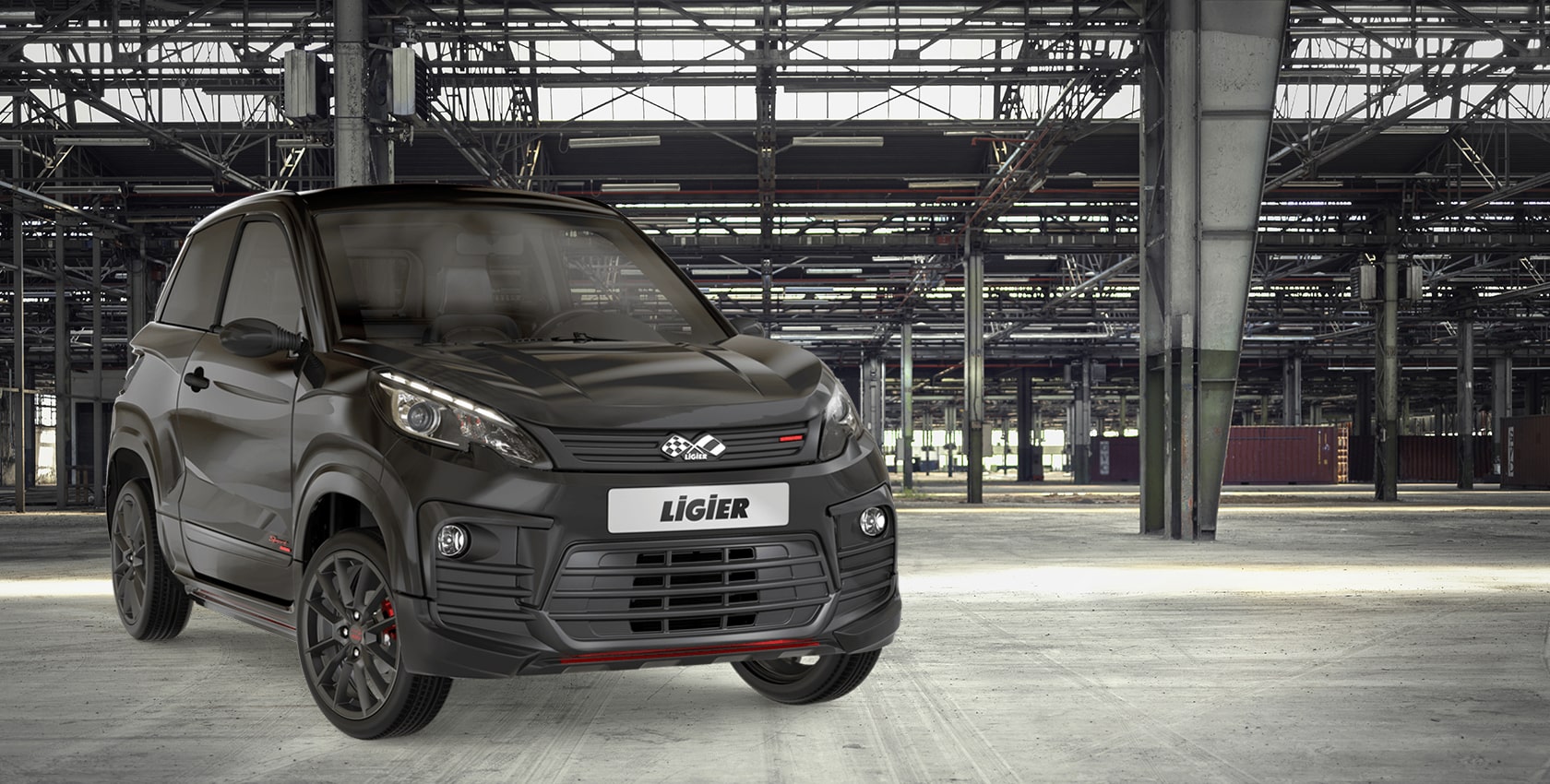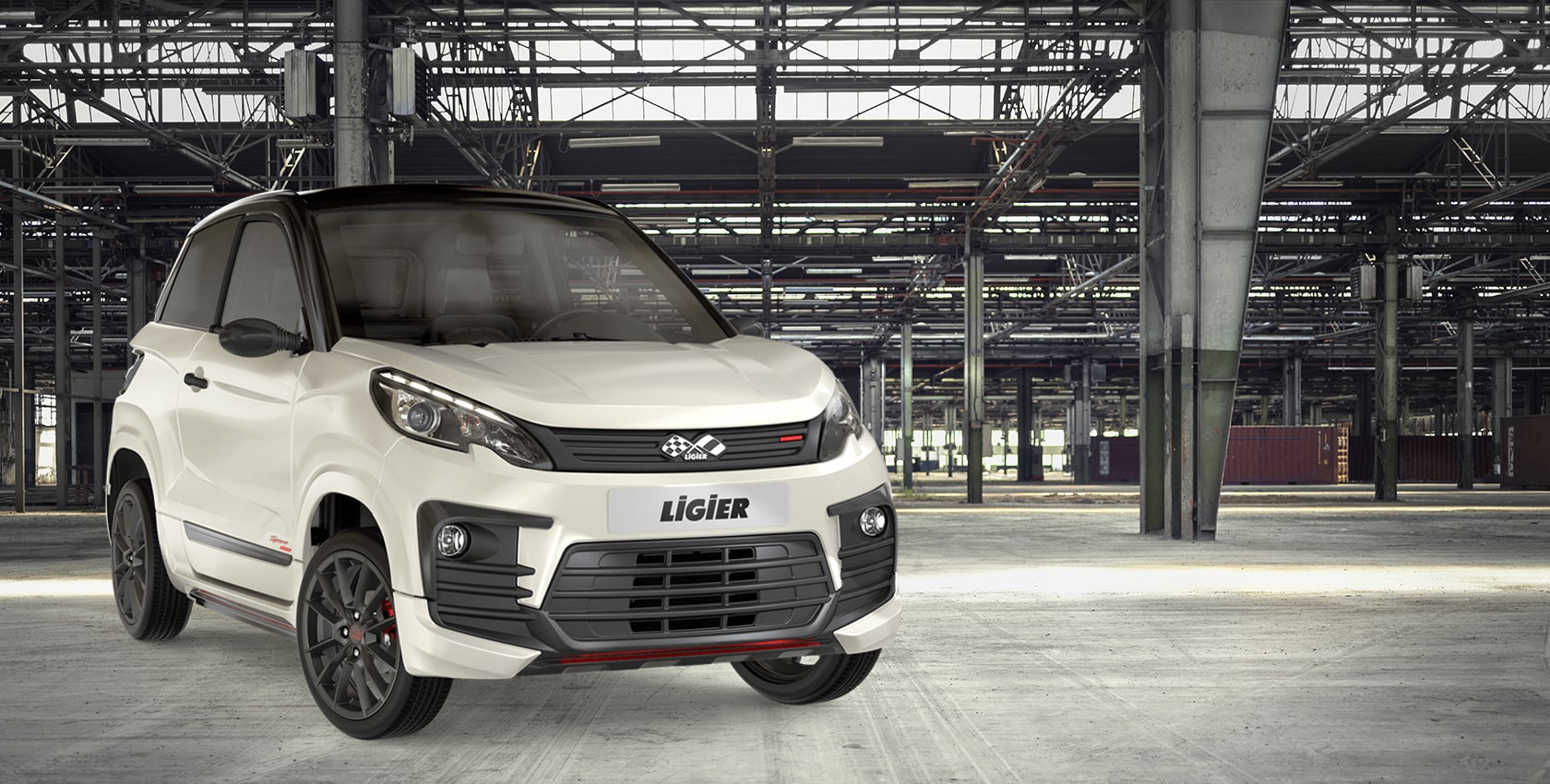 Customise your JS60
Choose your favourite colour for your JS60
Engine
More powerful, more efficient and less polluting than ever before, the Ligier DCI and Progress engines are your guarantee of high technology and driving comfort.

Our engines are eligible for the French air quality certificate.
DCI Engine
more technology
Best engine torque
Engine flexibility
Power 6 kW


Progress engine
Smart and Accessible
Engine torque
Economical
Power 6 kW