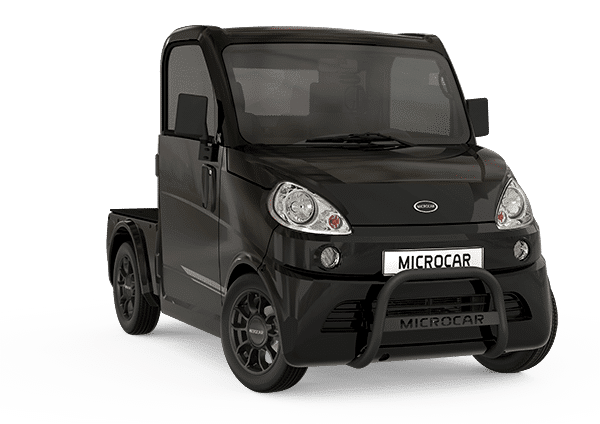 MICROCAR M.CROSS
Ultra practical, modular and clever, the  M.Cross AM licence utility vehicle is unique! Featuring an spacious cabin and two configurations which will adapt to your activities, you can transport whatever you want.
From 179€/month or 12 999€
Choose your M.CROSS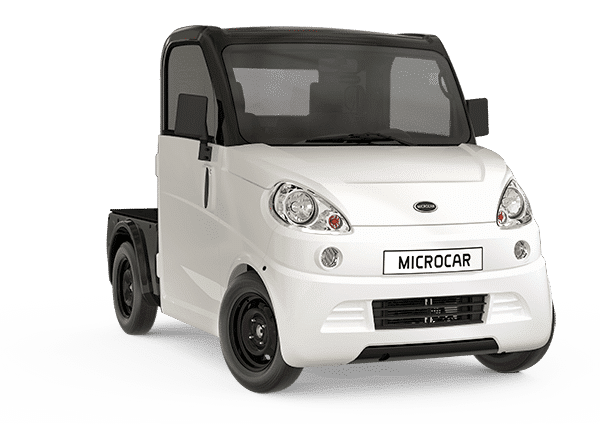 X
The leisure utility vehicles
Front and rear bull bars
Pioneer Bluetooth multimedia kit, large touch screen
Ultra-rigid chassis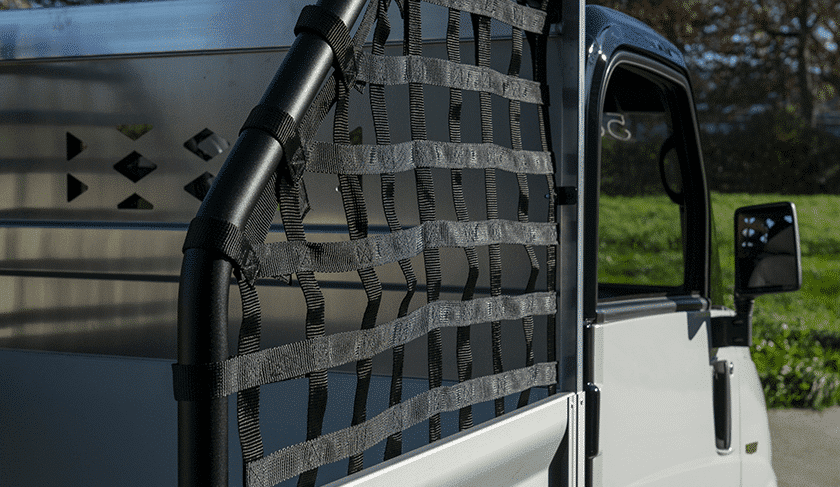 Exterior design
The Microcar M.Cross AM licence utility vehicle is modular and adapts to your activities. Its pick-up design and reinforced chassis will allow you to go wherever you want and dominate the road.
Book a test drive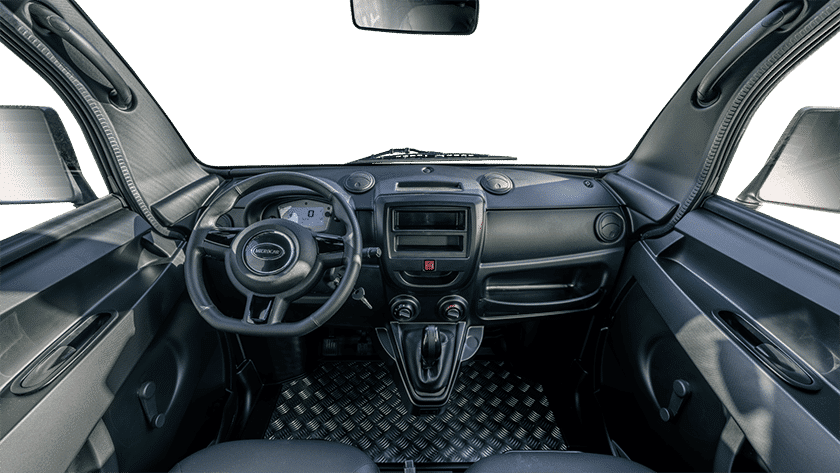 Comfort
You will enjoy travelling in the spacious, ultra comfortable and ergonomic cabin of the M.Cross utility vehicle. Equipped with high-performance and modern multimedia systems, this AM licence car will offer driving comfort in all circumstances!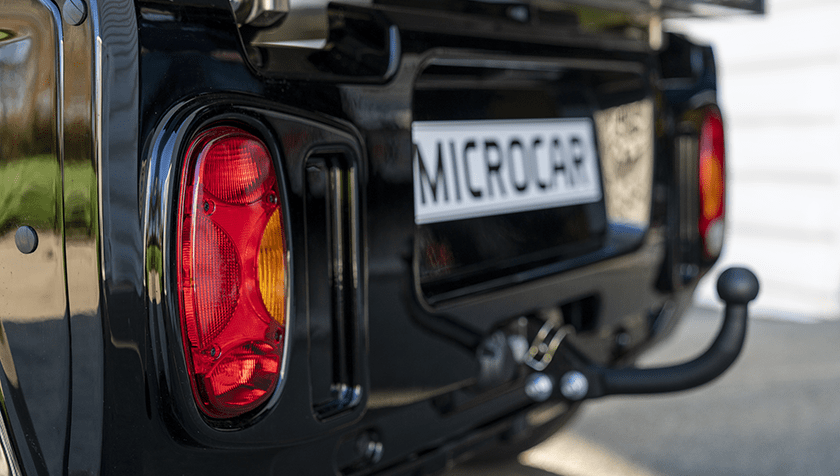 A modular vehicle
The M.Cross AM licence utility vehicle is fully modular and adapts to all your requirements and all your activities. The AM licence pick-up configuration will allow you to transport non fragile equipment and materials. The AM licence van version will protect your materials during transport.
Safety
At Microcar, the safety of our AM licence cars is our number one priority!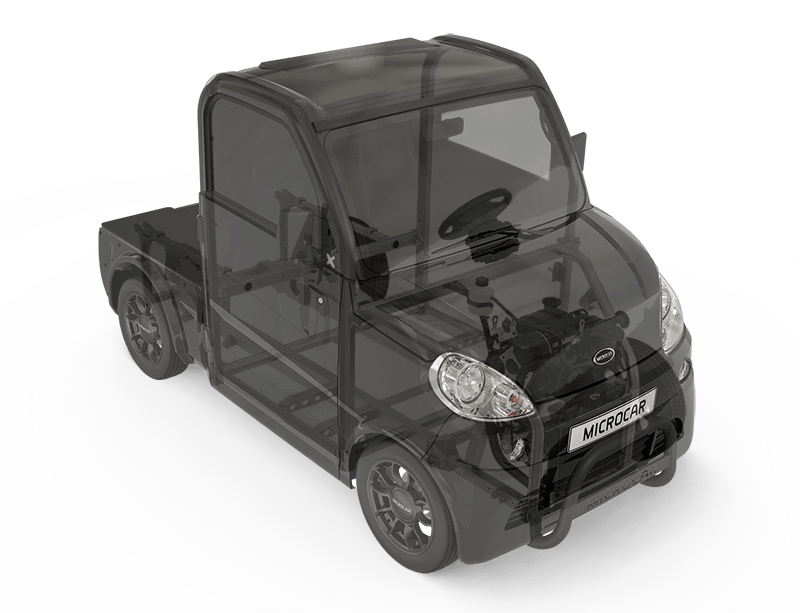 1
Dual-triangulation suspension
Dual-triangulation suspension, the fruit of decades of development by Ligier Group's expert engineers.
2
Front and rear disc brakes
Your new microcar is the only light quadricycle equipped with front and rear disc brakes for enhanced efficiency and bite.
3
Certified handling performance
Microcar AM licence vehicles have been recognised for their handling and dynamic responsiveness, exceeding standards thanks to Ligier's historic expertise in suspension and steering.
An oversize aluminium chassis with automobile-standard cataphoretic anti-rust treatment, for maximum endurance and longevity.
High-resistance, black-finish steel protective bars on front and rear: only on the X model.
6
Led daytime running lights
For optimal visibility during the day, the daytime running lights automatically come on whenever the headlights are not in use. LED technology ensures exceptional illumination and low energy consumption.
Customise your M.Cross
Choose your favourite colour for your Microcar M.Cross
Engine
More powerful, more efficient and less polluting than ever before, the Microcar DCI and Progress engines are your guarantee of high technology and driving comfort.

Our engines are eligible for the French air quality certificate.
DCI engine
more technology
Best engine torque
Engine flexibility
Power 6 kW


Progress engine
Smart and Accessible
Engine torque
Economical
Power 6 kW