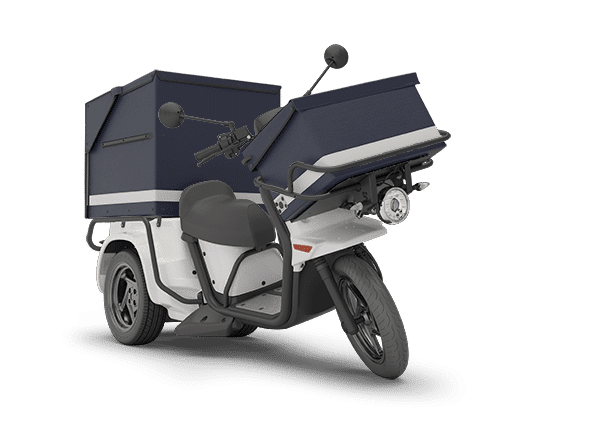 Pulse 3
Flexible, safe, easy to drive and manoeuvre, the Pulse 3 is an electric scooter fitted with Ligier Professional's exclusive tilt system. Fully customisable, this utility vehicle will adapt to the requirements of transport professionals.
Price on demand
Pulse 3 technical characteristics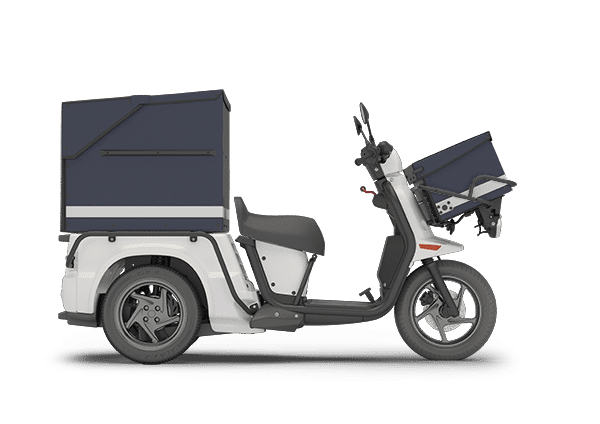 Pulse 3, Ligier electric scooter
Dimensions and load rating
Length: 2,324 mm
Width: 888 mm
Load: 60+ kg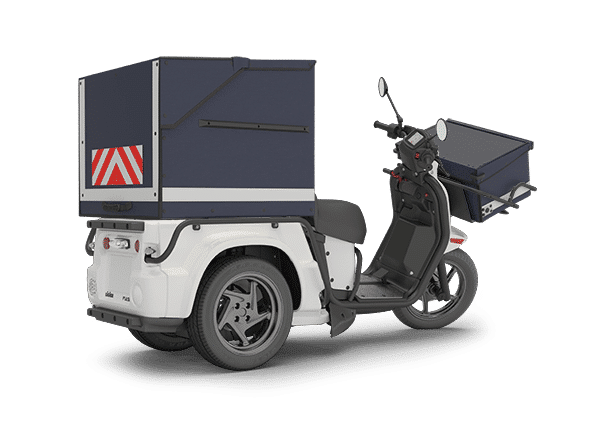 Pulse 3, Ligier electric scooter
Comfort
Rear footboard
Loading threshold at hip level
Adjustable seat height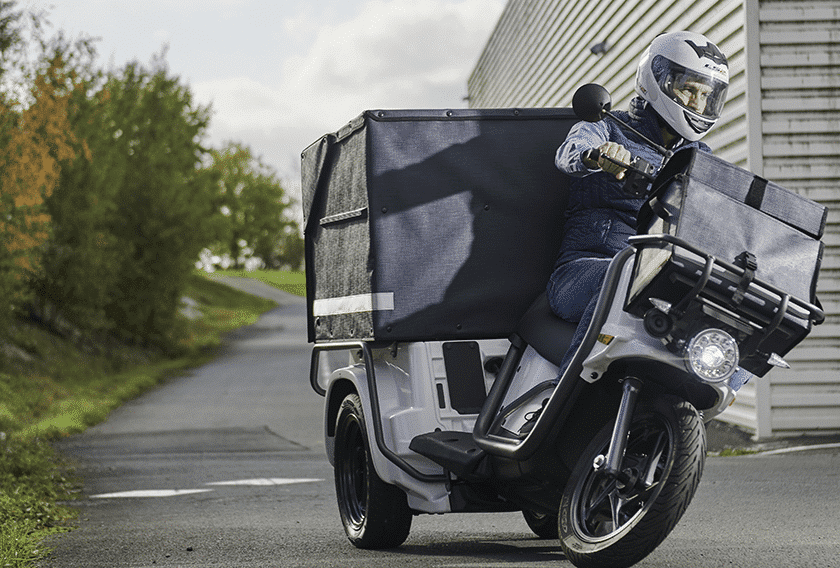 3-wheel scooter
The compact Pulse 3 three-wheel electric scooter is ideal for moving around in urban areas. Fully electric, stable and customisable, it meets all the requirements of professionals delivering letters, parcels and goods.
Book a test drive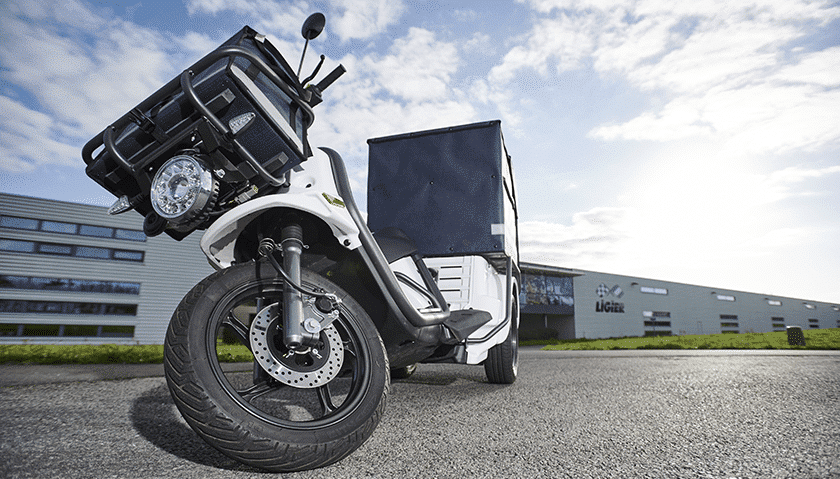 Patented tilt system
Ergonomic and easy to manoeuvre, this electric scooter for professionals is equipped with an exclusive tilt system. This Ligier Professional patented system allows the driver's controls to tilt by up to 30°, ensuring maximum stability while driving and while stationary.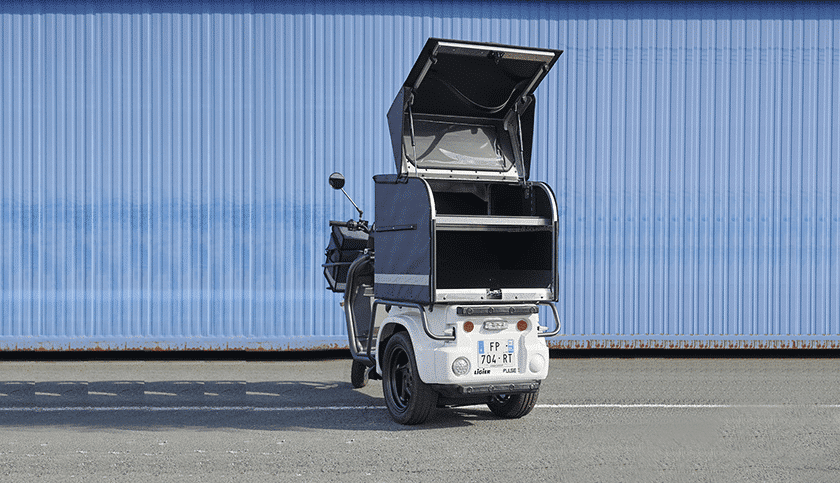 Load capacity
The rear fixed section of the Pulse 3 can carry loads of up to 45 kg while the front section offers a load capacity of 20 kg. Sufficient to transport all your parcels, letters and other loads in complete safety!