PULSE 4
The Ligier Professional Pulse 4 100 % electric and modular utility vehicle adapts to your activity thanks to the Clip System, an exclusive innovation! This small truck offers an effective solution to the logistical challenges of the "last mile".
Price on demand
Pulse 4 technical characteristics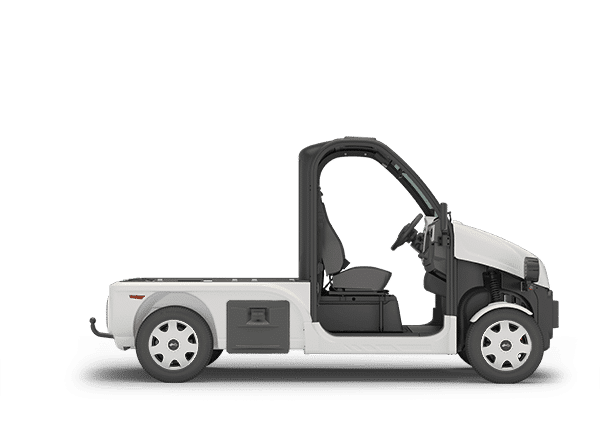 Pulse 4, Ligier electric utility vehicle
Dimensions and load rating
Length : 2600 mm
Width: 1,764 mm
Load: Over 600 kg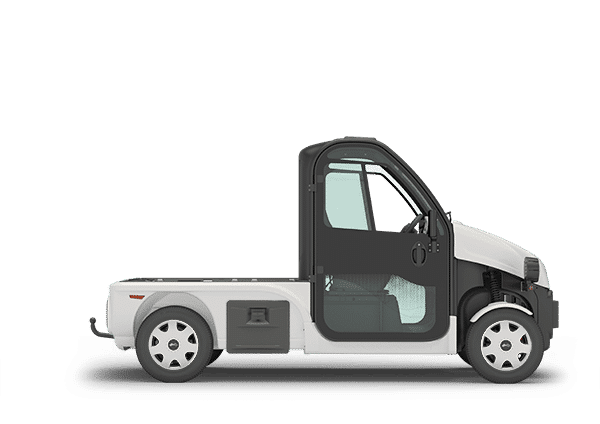 Pulse 4, Ligier electric utility vehicle
Comfort
Glass doors
Tow bar kit
Reverse warning signal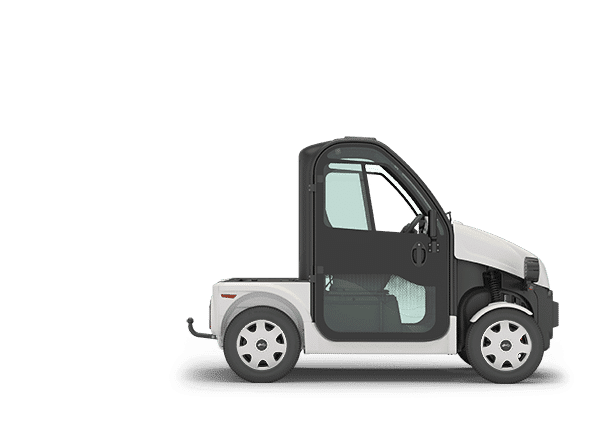 Pulse 4, Ligier electric utility vehicle
Motor
Length: 3,356 mm
Up to 150 km autonomy
Built-in charger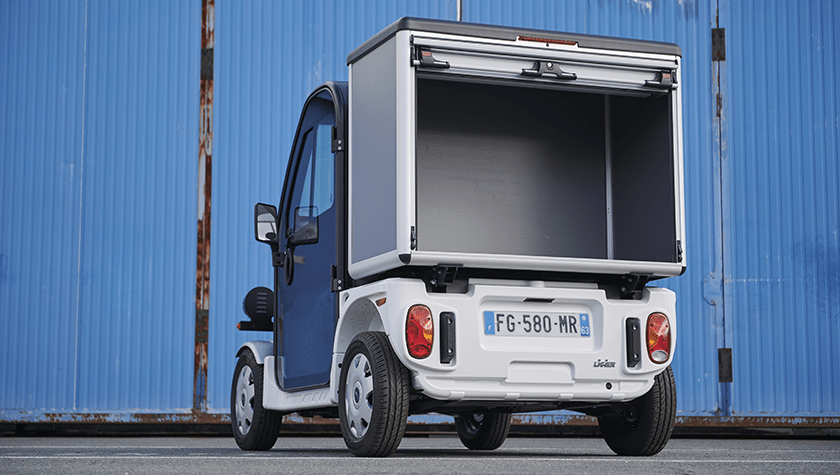 Electric modular utility
Available in short or long version, the Pulse 4 is the essential utility vehicle for a professional fleet! Electric and adaptable, it represents a transport solution ideally suited to urban mobility and local circuits.
Book a test drive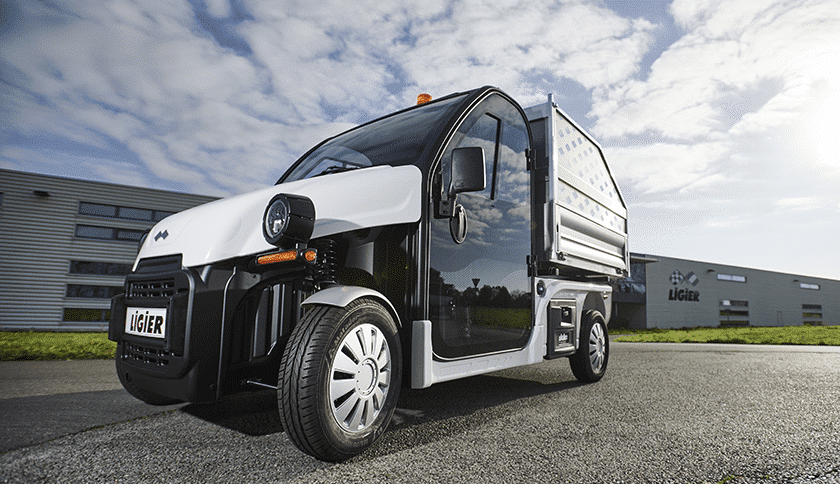 Exclusive Clip System!
In just 5 minutes, a single person can change the Pulse 4 accessory easily. Available in flat-back format or with a closed trunk, the electric utility vehicle offers unprecedented flexibility. Optimise your fleet thanks to the flexibility of the Pulse 4! A multitude of applications from a single vehicle, in flat-back or closed trunk version.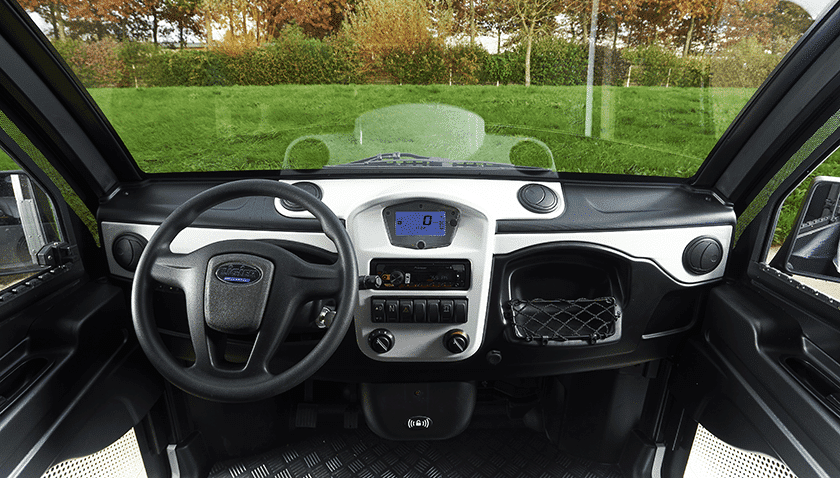 Fully customisable
Tipping platform, tarpaulin siding, pressure washer, waste collection hopper.. a range of configurations allowing you to use a single electric vehicle for a host of different applications.