Rental of a moped car with Ligier
Are you looking for an alternative solution for your short or medium-length trips? Renting a moped car is a good way to get around town, whether for leisure or business trips (business leaders, independent professionals, etc.).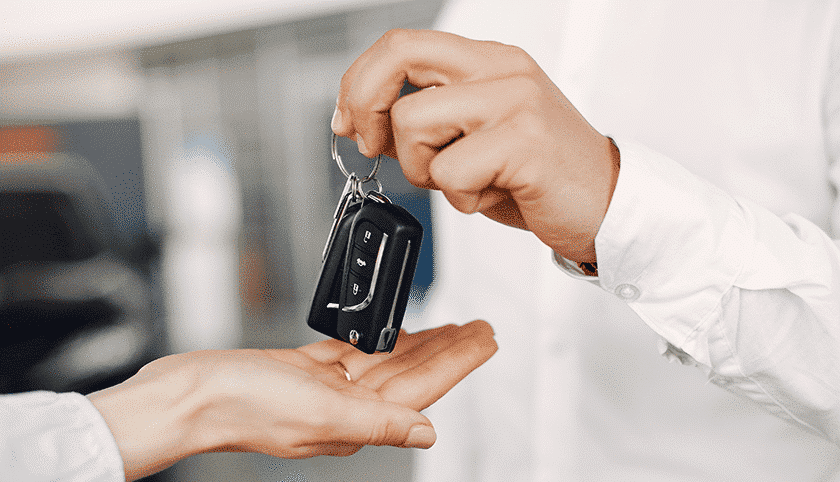 Need some wheels?
Our compact and highly manoeuvrable models, with up-to-the-minute equipment such as power steering, are easy and effective to drive. At our Ligier and Microcar dealers right across France, you can rent a moped car for a day, a week, a month or even a year if that's how long you need it. This rental system is ideal for meeting your travel needs over a specific period of time.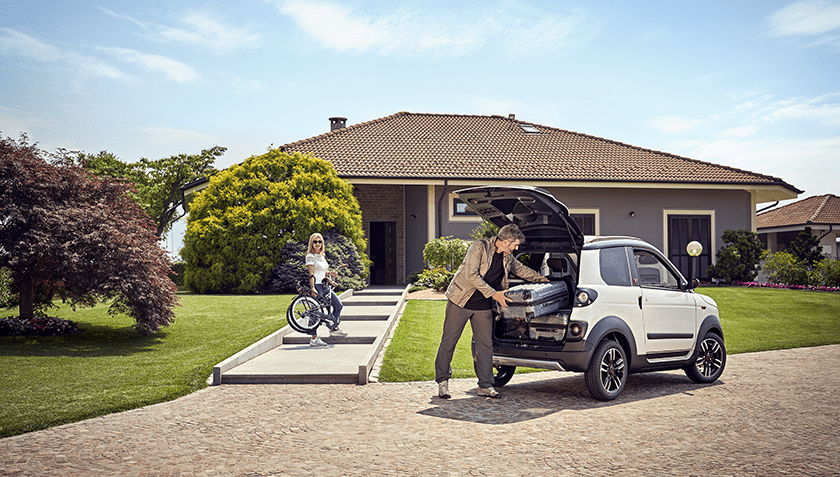 Rent a moped car
Perhaps you don't need a vehicle every day of the year, or you've had your standard driver's licence taken away? Via a specialist distribution network, Ligier Group organises short- and medium-term rental just for you. You can hire our moped cars for half a day, a day, a week, a month or even a year. Ligier and Microcar vehicles are the perfect solution for meeting your travel needs, even if you've had your driver's licence taken away.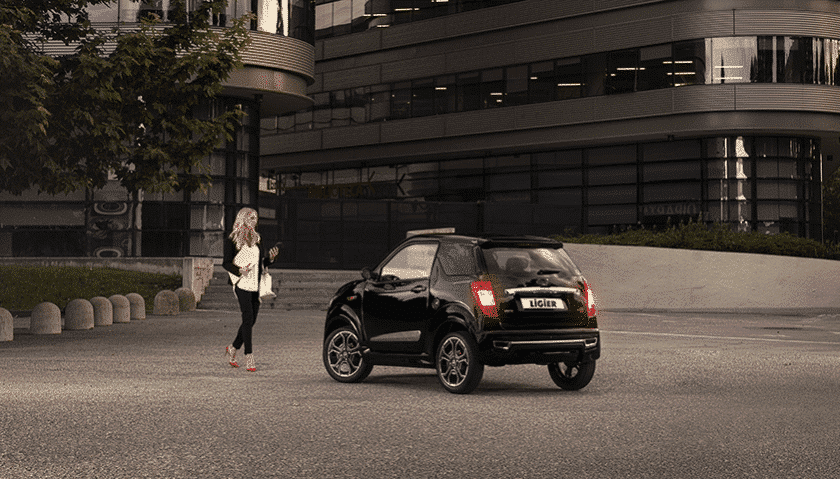 Ligier, Microcar: pioneers for the rental of moped cars!
To meet all your travel requirements, Ligier Group offers just the range of models you're after so you can be as independent as you like. Some of our models are designed with large storage spaces such as the Microcar M.GO, some for a trip for two, while others are practical to drive about town, like the SUV Ligier JS60, or to park in tight spaces. Whatever the case, you are bound to find exactly what you are looking for among our Ligier and Microcar ranges.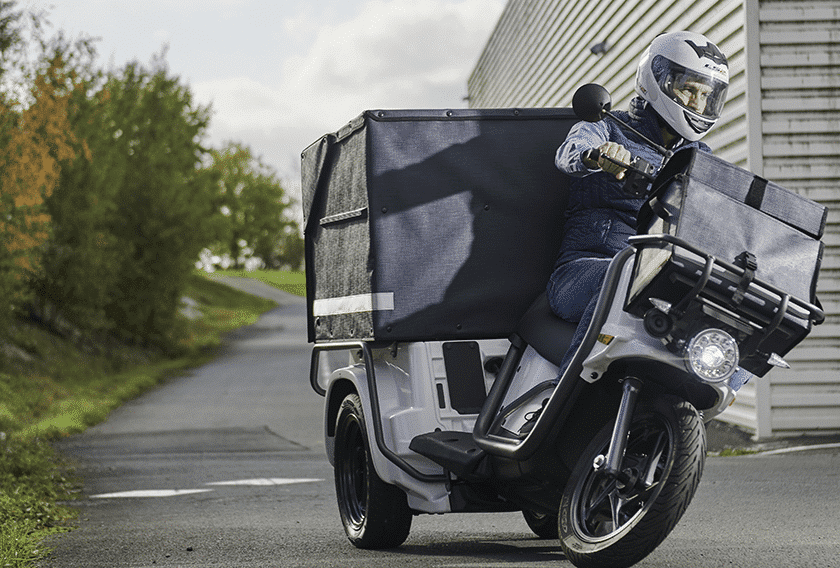 Professionals : your want to hire an electric scooter or utility vehicle?
If you are a craftsman, a local authority or an industrial transporter, you may sometimes need a vehicle other than a delivery van. For last-mile practical deliveries or for parcels or letters, the Ligier Professional models are the perfect solution. In addition, several of our models are electric, which represents an ecological advantage. For a few hours, a day or a week, these utility vehicles will be the ideal partner for your daily professional use.
Rental of moped cars: short-term rental obligations
Rental company's obligations
For short-term rentals, the rental company owns the vehicle and proposes a car which is ready to drive and which must be in good running order. It is therefore responsible for servicing the vehicle proposed as well as changing the oil, replacing the tyres, the brakes and all other repairs required, especially those due to wear.  The rental company often proposes civil liability insurance, included in the rental fee, to cover damage caused by the person renting the car or a third party.
Renter's obligations
The renter must take care of the vehicle, keep it in good condition and service it in accordance with the rental company's instructions, often stipulated in the rental contract. Obviously, the renter must pay for the number of days during which the car is hired and must provide the documents certifying their financial situation.  Extra costs may be charged if the mileage is exceeded. The contract clauses also take into account any necessary repairs. If the vehicle is damaged, the renter may be requested to pay an additional fee.