JS50 sport ultimate, the benchmark light quadricycle for youngsters!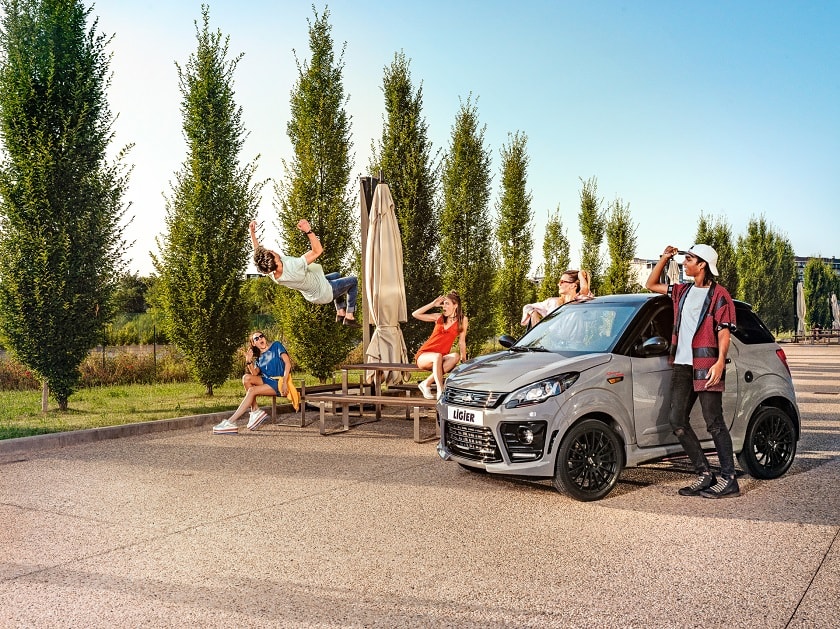 Not yet heard of the js50 sport ultimate? read up about it here...
With a brand new design and look, plus cutting-edge multimedia equipment, the JS50 Sport Ultimate is an AM licence car with a wow factor! Its well-designed finishes tailored to a short or long version of the model are contemporary and unique. Jazz up your journeys with a connected JS50 Sport Ultimate!
The benchmark am licence car for youngsters
Can you really drive a state-of-the-art, groundbreaking car at 14? With the JS50 Sport Ultimate, you can! Two of our #TeamLigier representatives have got themselves one! Meet Valentin de Lima and Lysa César.
Valentin tells us a bit more about his day-to-day with Ligier!
Valentin de Lima, 17, is one of our #TeamLigier representatives. When he's not busy taking up the day-to-day challenges of #TeamLigier, he's out riding his BMX and hanging out with his friends.
Over the past few months since he's been driving his JS50 Sport Ultimate, his day-to-day routine has been transformed: "I can travel where I want, go where I want, without thinking about it!". Going to class, to the shops or to see his friends: with his JS50 Sport Ultimate, Valentin has his own set of wheels and can get about completely independently
Find out more
When does Lysa use her Ligier JS50 Sport Ultimate the most?
16-year-old Lysa César's JS50 Sport Ultimate has been a game-changer for her day-to-day routine: she can get to "a lot more places – and it takes less time to get there!". Since she was 15, she has therefore been able to get to college, to her synchronised swimming training, see her friends and even go to the beach in her AM licence car, while listening to her playlist packed with "upbeat tunes"! One thing's for sure: in her JS50 Sport Ultimate, Lysa's trips are more spontaneous and effective.
Find out more