The group's activity
A French manufacturer renowned for its expertise for almost 40 years, Ligier Group is a niche player with an agile and innovative approach and a deep commitment to ensuring the satisfaction of its customers.
Ligier + Microcar = Ligier Group
The 2008 joining of forces between Ligier and Microcar under a single structure, Ligier Group, has enabled the creation of a strong group and market leader. Its distribution network is comprised of almost 200 specialist centres in France and more than 550 retail points in 11 European countries. Ligier Group is therefore able to offer every customer maximum accessibility to its full range of models across all countries.
European leader on the electric vehicle market
The group, manufacturer of niche vehicles for the general public and professionals, is also the leading pioneer in Europe in the electric vehicle market, providing European postal service operators with innovative 3- and 4-wheeled vehicles (PULSE 3 and PULSE 4). This professional fleet is a testament to the Ligier Group's continuing ability to effectively satisfy the specific mobility requirements of both its professional and individual customers.
A flagship of french industry
Ligier Group has two production sites in France: the original headquarters of the brand is located in Abrest (Allier), with a second facility based in Boufféré (Vendée). The entire value chain and all of the vehicles produced by the manufacturer are represented, conceived, designed, assembled and tested in these two factories. The group has over 400 employees across the two sites and produces more than 15,000 vehicles per year.
A cutting-edge industrial tool
Committed to a policy of continuous innovation, Ligier Group endeavours to develop vehicles and services that satisfy specific, changing creative demands. As a manufacturer of niche technology vehicles, Ligier Group has a diverse range of products :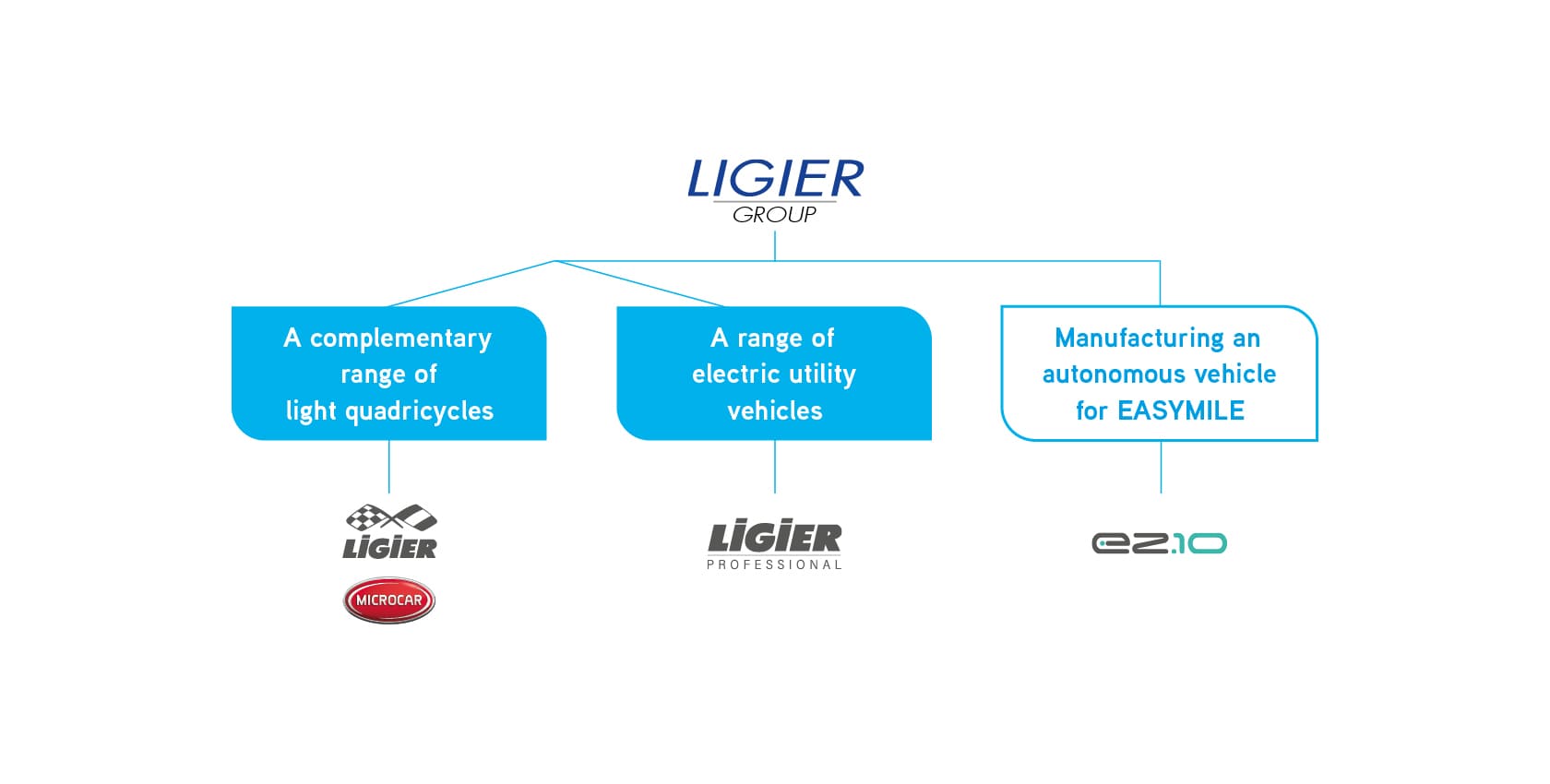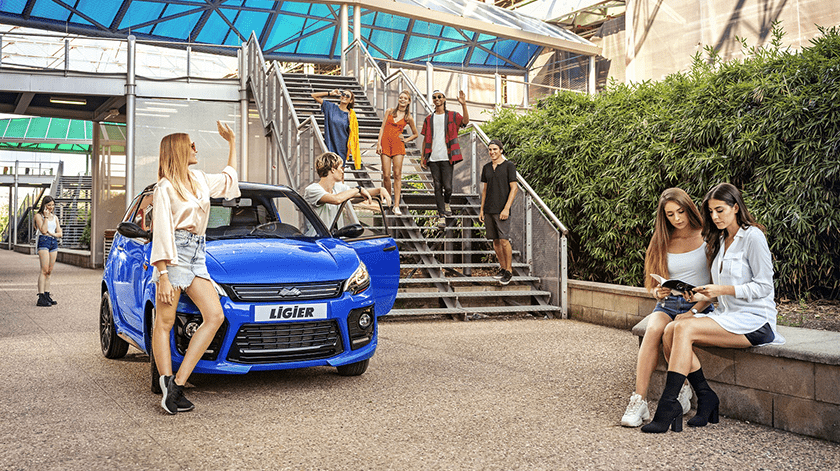 Light quadricycles are constantly evolving...
They make up the largest share of the group's activity. Within this regulated market, Ligier Group has nevertheless succeeded in developing an unlimited series of innovations: design, comfort, drivetrain, environmental footprint, etc. for its Ligier and Microcar models.
Today, light quadricycles are aimed at an ever-wider and younger customer base: it is now possible to drive from 14 years of age !
Ligier and Microcar moped cars are the best solution in terms of mobility and safety for anyone wanting to move around freely and without any restrictions.
LIGIER PROFESSIONAL: Electric vehicles for professionals
Ligier Group takes advantage of Ligier's technological and sporting experience and Microcar's expertise to manufacture custom utility vehicles for professionals. Quality, innovation, functionality, accessibility, adaptability…  Ligier Professional strives to meet the needs of professionals concerned with the quality of their employees' working conditions and the environmental impact of their activities.
Providing modes of transport better suited to urban mobility and new short supply chains, the Ligier Professional range offers an efficient solution to a number of logistical problems: traffic, noise pollution, parking, downtime, etc.


Discover the entire Ligier Professional range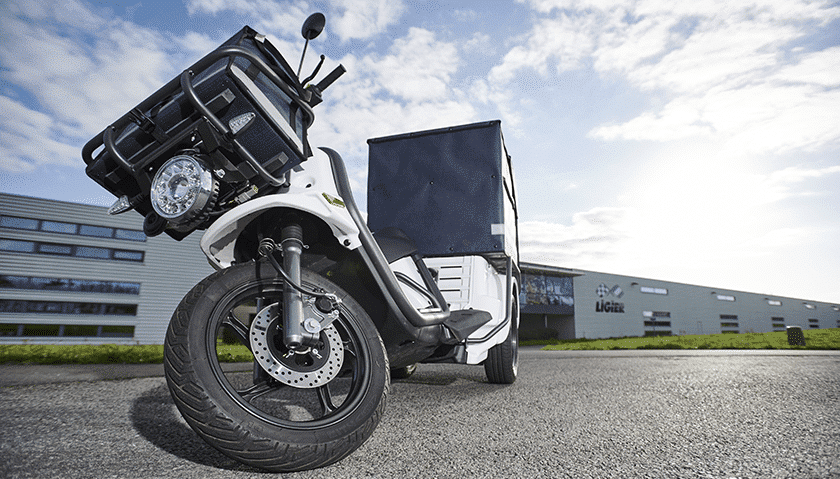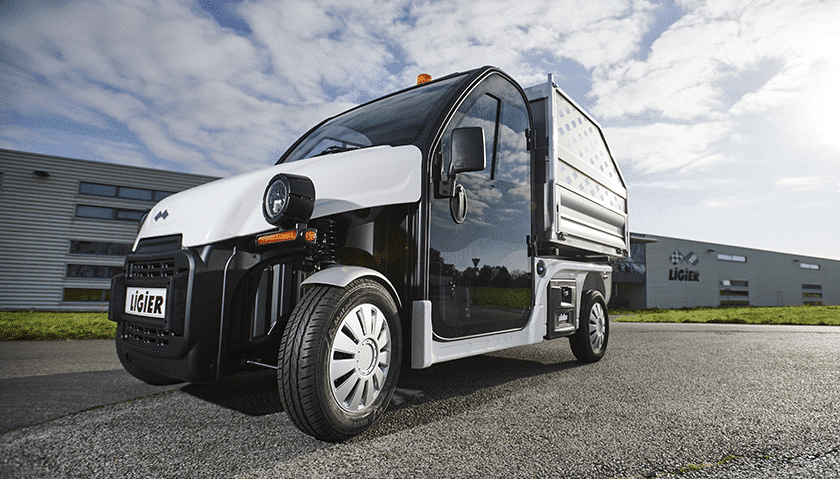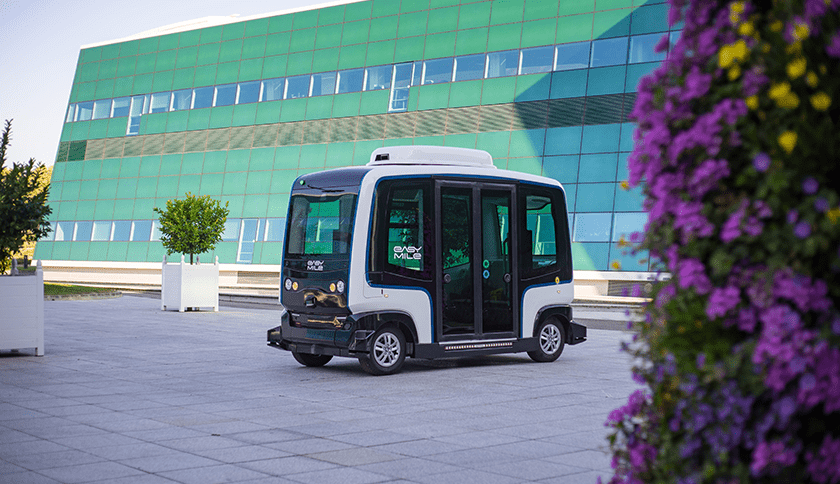 EZ10 by EASYMILE : the all-electric driverless shuttle
"Energy efficiency, enjoyment, on-board comfort and practicality are all areas with unlimited potential for improvement in today's radically-changing transport sector. We believe that the future belongs to those who are capable of offering continuous innovation across products and services." "
François Ligier, Chairman and CEO of LIGIER GROUP
Find out more